KOREA POLYSCHOOL Inc., a leading multinational educational company established in 1999.
Centers in Korea & Vietnam

The leaders of tomorrow are cultivated with the best education. At POLY, we provide the best education so that our students can find success as they pursue their dreams and become true leaders anywhere they go in the world.



The best education and the pride that comes from being the best are the values that POLY seeks. We will continue to provide the best curriculum so that our students can take pride in being POLY students.

We hope that when our students are ready to pursue their dreams in the world, their POLY experience will be the source of their confidence and will empower them to take on whatever challenges they may face. The best education and the pride that comes from it are what make POLY what it is.
VISION
Pride & Excellence in
Education


Our mission is to continue to give our students opportunities to succeed, to break down language barriers and to gradually train them to become successful and happy citizens.
MISSION

Great and professional work environment
Multinational working environment
Healthcare Coverage
Premium plans covered for you
Welfare
Bonus, annual leave, holidays, and many other benefits is waiting for you
Training & Development
Together we grow


State-of-the-art facilities
Facilities at POLY School are designed by experts in the field following standards set by OREAPOLYSCHOOL.

Devices are imported from Korea to ensure an ideal environment for students to study English, practice and develop essential skills of 21st century such as social skills and expertise in technology.


Research and development System (R&D)
POLY Research and Development departments have branches in the U.S, Korea and Vietnam. R&D in in the U.S is specialized in researching and analyzing innovative trends of North America educational system; is the foundation for R&D in Korea and Vietnam to adjust and update programs accordingly each country.


Outstanding curriculum
Our curriculum is designed to equip students with 21st century essential set of skills and core qualities.
Master English - Understand Technology - Comprehensive Skills
In Vietnam, POLY provides a variety of programs for students aged from 4 to 12, especially:
- Customized English program for EFL young learners – STEP UP
- Extensive North American English Curriculum – NAC


Dynamic and effective learning environment
With innovative educational models, modern teaching devices as well as enthusiastic teachers, POLY creates an inspiring and highly interactive learning environment, in which students learn new knowledge and skills effectively.


Nurture life-long passion for reading
POLY students not only study in the modern learning environment but will be also inspired to read books at POLY's modern library. Books are arranged according to students' appropriate learning levels to help they choose suitable books. Besides, Accelerated Reader system (AR) allows parents and students to keep track of reading progress consistently with accuracy.


Education for Global Future
With our experience and dedication during the past 20 years, POLY provides students with essential knowledge and skills so that they can use English confidently in learning and can flourish anywhere they desire to go.


Teaching faculty
Each POLY class is operated and managed by 3 key people: Native Teachers, Learning Co-ordinator and Academic Co-ordinator in order to evaluate, analyse the needs, strengths and weaknesses of students and help them achieve their goals.
Welcome to POLY, the best English Education Institute.
Over the last 20 years, POLY has been at the forefront of improving English education in Korea. Our innovative educational programs are continuously elevating the overall quality of English education not only in Korea but also in other countries, and the students we cultivate are serving as models for many English language learners. At POLY, we don't just take pride in the successes of our company and students: We take responsibility for them. And bearing the responsibility of your trust in us, we are not satisfied with what we have achieved, but will always strive to provide even greater educational services.
ALEX IM Chief Executive Director KOREAPOLYSCHOOL Inc.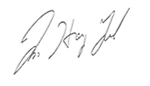 Please leave your information to us if you are unable to find a suitable location